Norfolk Coast Path Self-Guided Walking Holidays

The Norfolk Coast Path is undeniably beautiful, and fairly flat, and this is what makes it such a fantastic trail for a self-guided walking holiday.  
Creeks full of wading birds, water meadows grazed by cows, swathes of golden sand on the beaches, wilderness sand dunes, pretty flint stone villages and so much more, but I wouldn't want to give it all away! 
You can read a little more about what you might expect to see on this trail here.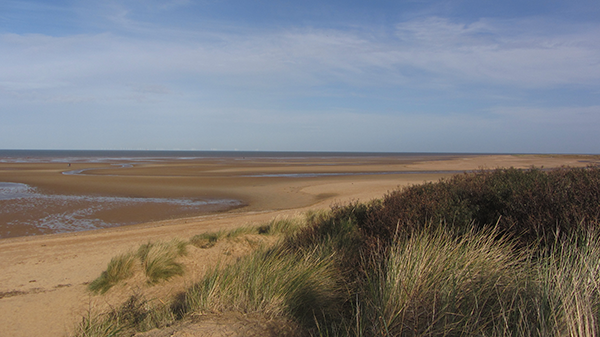 There is so much to see, and all taken at the slow Norfolk pace of life.  As they say in Norfolk "Slow Ye Down"!
Here at Norfolk Walking Holidays I specialise in organising holidays along trails that are only in Norfolk, and the Norfolk Coast Path is one such trail. 
Here you can see the options available to you.
What are the Norfolk Coast Path Distances

The distance of the Norfolk Coast Path is 84 miles long and it follows the Norfolk coast all the way from Hunstanton on the west coast to Hopton-on-Sea on the east coast. 
From 2014-2016 the Norfolk Coast Path has had two extensions to make it part of the England Coast Path which should eventually run all the way round the English coast.  Norfolk was actually one of the first counties to be a part of this extension.
However, it can also be 45 miles if you wished to do a shorter walk.
"I got back to the US late yesterday, and I've been reflecting on how lovely it was -- in large thanks to you! I so appreciated all of your guidance and the arrangements you made for me. Each place that I stayed was lovely. The walk was beautiful, and I felt very well equipped to do it thanks to the support, resources, and information that you provided!"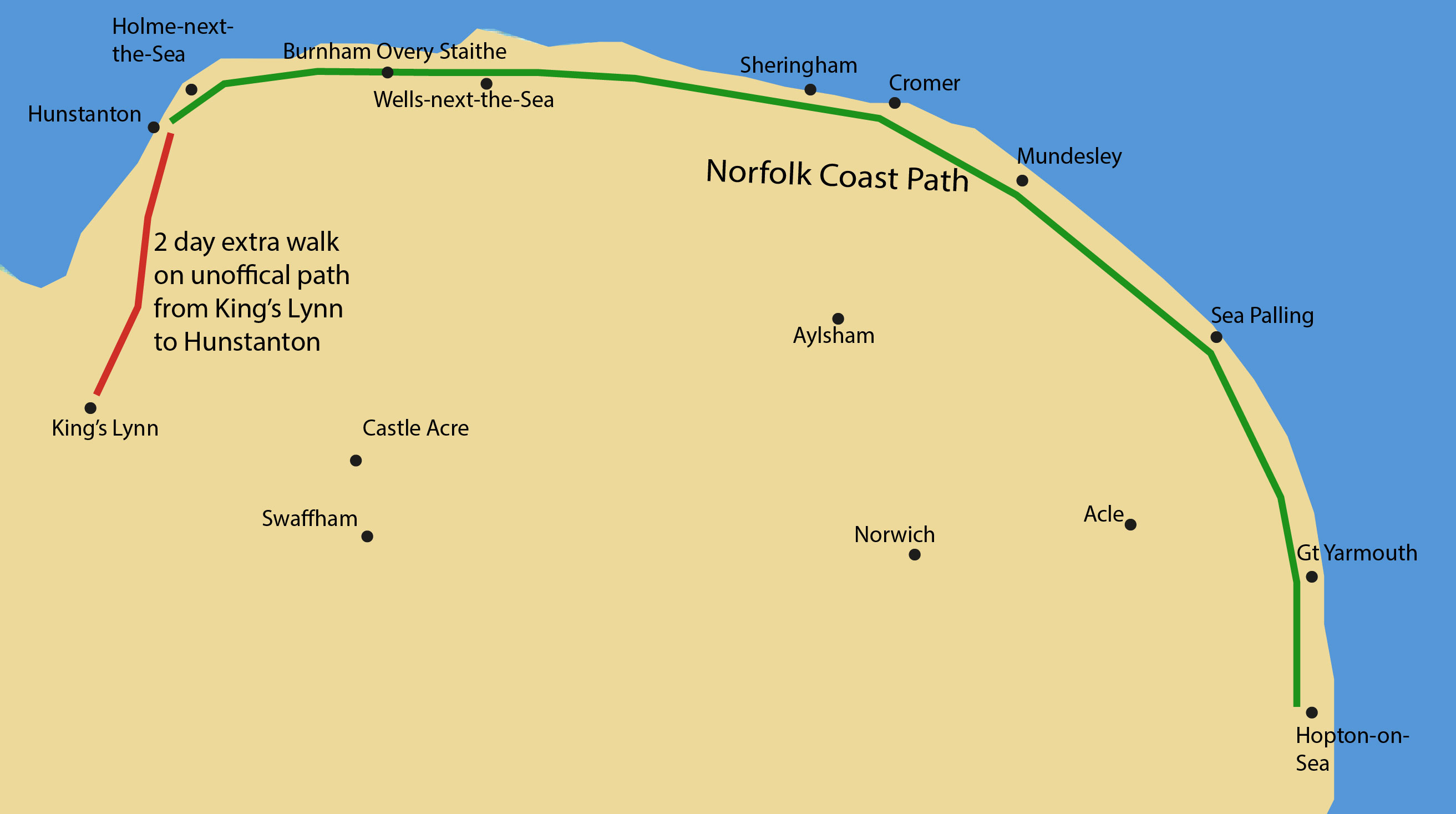 The Norfolk Coast Path map
We have varying options (which you can see below);
to walk from Hunstanton to Cromer which is 45 miles, 
or to walk from King's Lynn to Cromer via Hunstanton, joining the Norfolk Coast Path in Hunstanton.  This is on an unofficial "Norfolk Walking Holidays" route and is 66 miles,

and easy to follow

or to walk the whole 84 miles from Hunstanton to Hopton
---
Norfolk Coast Path to Cromer  walking options
Hunstanton to Cromer 3 day walk
Hunstanton to Cromer 4 day walk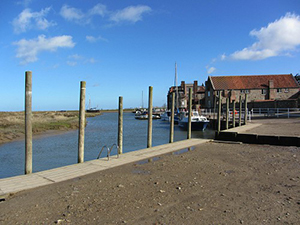 ---
Hunstanton to Cromer 5 day walk
King's Lynn to Cromer 6 day walk
---
CONTACT DETAILS:
Suzy Watson
+44 (0)7765 668188
suzy@norfolkwalkingholidays.com
Feel free to contact me and we can discuss further
---
Norfolk Coast Path to Hopton-on-Sea Options
This particular option is 84 miles and starts in Hunstanton and takes you all the way around the Norfolk coast to the Norfolk/Suffolk border at Hopton-on-Sea.  If you think you'd prefer shorter mileage than the 7 day walk, please do just get in touch with me and we can organise shorter mileage.
Hunstanton to Hopton 7 day walk
If you would like shorter mileage for an 8 or 9 day walk, please just contact me on the details above.
---
If you'd like to see what I thought about walking the Norfolk Coast Path, you can read my Norfolk Coast Path blog here which is over on the sister site of Explore Norfolk UK.
I have, of course, walked it many times since and every time I'm just bowled over by the sense of openness you get when walking alongside this wonderful coastline.
What you might see on the Norfolk Coast Path

If you still need persuading about whether you should try this fantastic walk, let me lead you on a journey which will give you an idea of what you might expect to see. 
I really want to show you that the Norfolk Coast Path will be very different to any other walk you will have done before. 
Where sky meets sea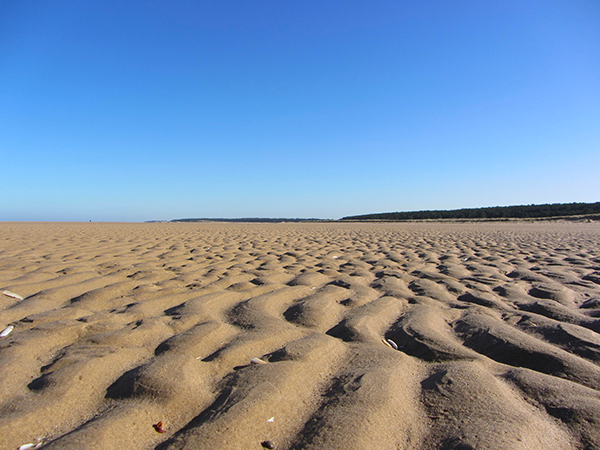 This is what Norfolk is known for.  Where the sky meets the sea, and I know you'll get to see this on this Norfolk Coast Path walk.  This really comes to the fore at Holme-next-the-Sea, Burnham Overy Staithe and Holkham beach.  
"Using your organisation made such a difference. Having such good accommodation all sorted out and being free from carrying anything that I didn't need during the day made me far more relaxed.  I am so glad that I booked with Explore Norfolk this year."
The Norfolk salt marshes and creeks

Many of the small villages along the Norfolk coast used to be busy ports, but over time the land has silted up and the creeks become ever smaller, meaning the villages are no longer used as important ports. 
The good news is that the Norfolk Coast Path takes you alongside many of these creeks and salt marshes and the wildlife along these stretches is extraordinary, especially when the tide is out. 
areas of Outstanding Natural Beauty
Three quarters of the Norfolk coast is designated as an Area of Outstanding Natural Beauty, and these walks take you right through these beautiful areas. 
Much of the Norfolk Coast Path from Hunstanton actually falls under this ANOB, and the salt marshes, dunes, grazing meadows and marshland that you walk along make up most of this designated area.
Can I walk The Peddars Way and Norfolk Coast Path combined?
Yes, you can of course walk the whole long distance trail of the Peddars Way and the Norfolk Coast Path.  You'll find details here.
A short video of the 1st stretch of the path
I spent a little bit of time videoing the first stretch of the Norfolk Coast Path from Hunstanton to Thornham.  This will give you a really good idea of what some of the path will be like.  I hope you enjoy it!
Wildlife along the Norfolk Coast Path

Much of the trail from Hunstanton to Cley is a haven for wading birds and the noises from the oyster catches, red shank, curlews and terns (to name just a few) are magical.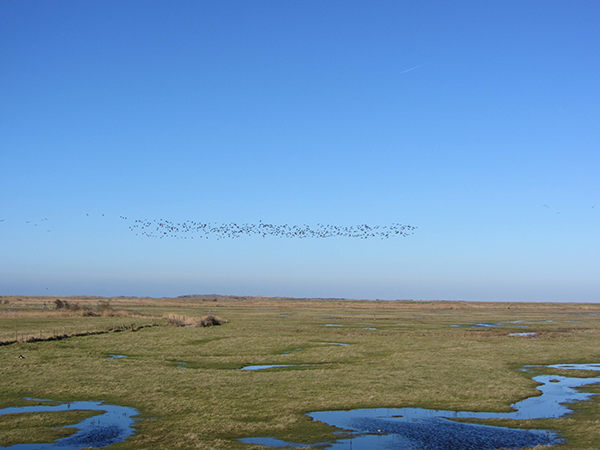 And if you are lucky enough to hear and see the geese flying over, that is an extra bonus.  The honking noise from these birds is something to behold!
You can see all the options for walking the Norfolk Coast Path here.
CONTACT DETAILS:
Suzy Watson
+44 (0)7765 668188
suzy@norfolkwalkingholidays.com
Feel free to contact me and we can discuss further
Norfolk's fishing trade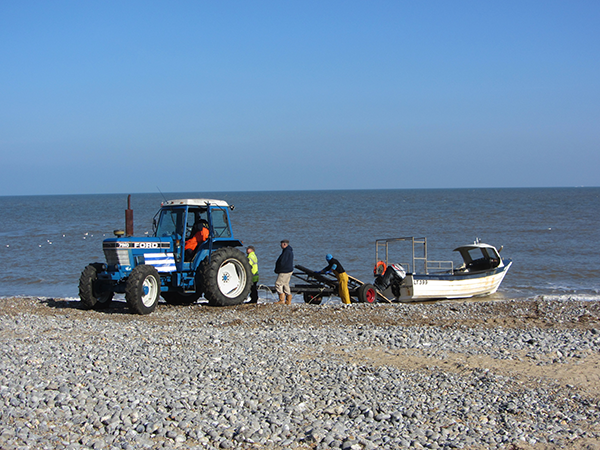 Fishing in Norfolk is an incredibly important livelihood.  You'll see evidence of this along the Norfolk Coast Path at the Brancaster mussel grading pools, in Wells-next-the-Sea, on Weybourne, Cley and Cromer beach where tractors on the beach are the norm.  You may even get to see them pulling in the boats after a days fishing.
Coastal erosion

Another important factor on the Norfolk coastline is the erosion. 
Everyone always thinks Norfolk is flat, but we do indeed have cliffs!  And they are being eroded away very quickly.  Year on year the storms batter the cliff face and rocks end up crumbling down to the beach. 
You will definitely see this from Weybourne to Cromer, and if you walk the whole of the Norfolk Coast Path you will also see this from Cromer onwards.  Much is being done to help stop the erosion and in 2019 there was a huge sandscaping project at Bacton which you will again see, by the build up of sand on the beach.  
War relics

There are lots of WWII relics along the Norfolk Coast Path, many of which you'll find fascinating. 
Norfolk obviously played a large part in the war against invasion, and you'll come across lots of pill boxes, an unusual gun turret (right on the path) and you walk up to a point in Norfolk which was used as a wireless interceptor station, so lots to keep you occupied!
You can see a very short video (18 seconds) of this gun turret on the coastal path.

---
If you thought the Norfolk Coast Path would just be a flat but coastal walk, I hope I've managed to show you that it's something very different.  I passionately love this coastline and this walk, and hope that you might take the opportunity to chat to me and decide to come and walk it as well.
Or you can contact me either using the details below
CONTACT DETAILS:
Suzy Watson
+44 (0)7765 668188
suzy@norfolkwalkingholidays.com
Feel free to contact me and we can discuss further