Norfolk Walking Holidays Newsletter

Are you ready to discover Norfolk's hidden gems on our walking trails?  
If you conjure up an image of Norfolk I wonder if it's just a flat Broadland landscape, or a bustling beach?
Well, here's your chance to receive a monthly newsletter which will show you that Norfolk has so much to offer in the way of extremely diverse landscape and an incredibly rich heritage, all of which you can experience on one of our growing list of Norfolk walking packages.
The Newsletter

The newsletter will be issued once a month, no more!  Your inbox won't get clogged up with endless emails. 
You'll receive snippets of information along the trails, giving you an idea of all the places you can explore when you visit Norfolk on a walking holiday. 
You can unsubscribe at any time, I totally value your privacy.
Quick Guide to Discovering The Beauty Of Norfolk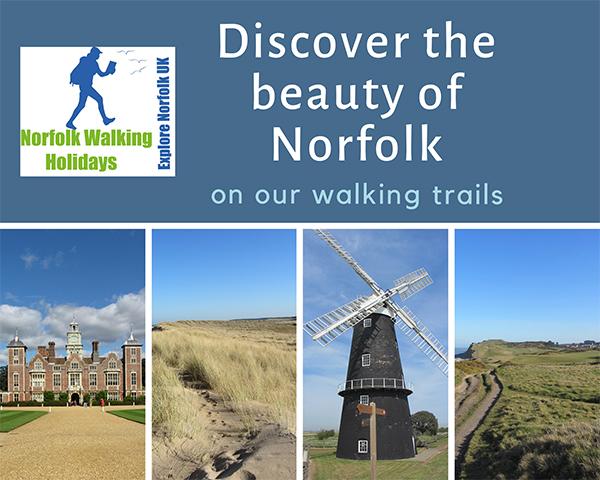 The great thing about subscribing to the newsletter is that you'll also get a free download called the Quick Guide To Discovering The Beauty Of Norfolk. This comes in a pdf format. It features:
all of our Norfolk walks
brief bullet points of what you might come across on each particular trail 
makes it much easier for you to decide which walking trail you'd like to explore
a few photos to entice you along the way!
I really hope you will enjoy these monthly postings.
If you're ready to discover Norfolk's hidden gems on our walking trails, all you have to do is type in your email and click the subscribe button below to get access to the download and start receiving the newsletters!