Villages On The Peddars Way
Villages along the Peddars Way
The Peddars Way walking trail is an ancient Roman road that runs for 46 miles from Knettishall Heath in the Brecklands up to the North Norfolk coast at Holme.
It passes through some very pretty flint stone villages, each one with its own unique personality and stories.
From the quiet lanes to the attractive village of Castle Acre, each step of the Peddars Way walking trail will take you back in time.
You'll stroll along the woodlands in the Brecks area, 
the quiet country back lanes, 
explore the historic ruins of Castle Acre Priory, 
walk along arrow straight Roman roads which are now tracks, 
stay in country inns, 
and just spend some time discovering the hidden gems of these charming villages.
Continue reading below for some brief details on the villages along the way.
THETFORD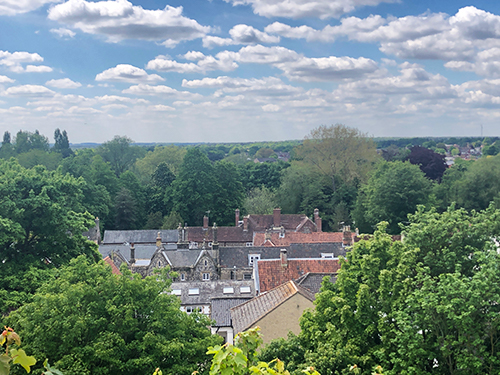 This is the town where you stay the night for the first night. You then transfer to the middle of a wood at Knettishall Heath to start the actual Peddars Way walk.
Thetford is an historic town with a couple of museums (Dad's Army Museum worth a visit) as well as a Norman Castle Mound (great views from the top) and an ancient Cluniac Priory.
There are lots of places to eat and drink and various shops where you can buy provisions for the following day.

STONEBRIDGE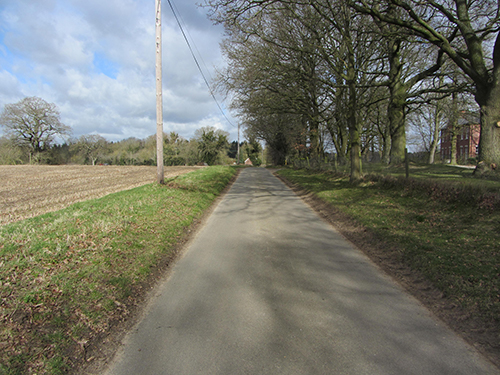 This is a small village which you walk straight through with a few flint stone cottages. There used to be a pub here, but it's presently closed.
Once off the main road, it is a quiet walk along the back lanes until you reach the woodlands.

THOMPSON AND THOMPSON WATER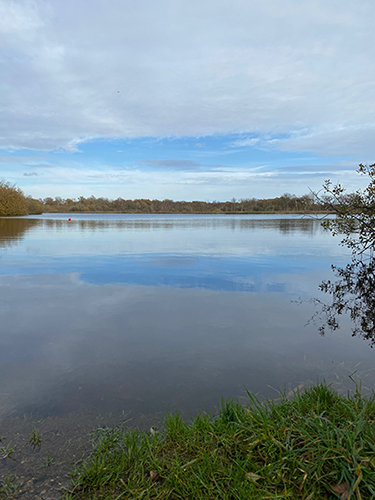 You will bypass the village of Thompson, but you might like to take a short detour to Thompson Water which also has a bird hide overlooking the man-made water. It is also surrounded by Ice Age Pingo ponds.

LITTLE CRESSINGHAM
You walk right through this village. Not much to mention here apart from the church which is partially ruined.

ST MARYS CHURCH, HOUGHTON-ON-THE HILL
This may well be too early into your day's walk to see this, but if you wanted to take a detour just to look at the outside you could do so. This is very historic and has well preserved murals dating back to 1090. It's only open daily between 2-4pm.

NORTH PICKENHAM
The Peddars Way runs through the small village of North Pickenham. RAF North Pickenham was located nearby and hosted the American B-24 Liberator.

SWAFFHAM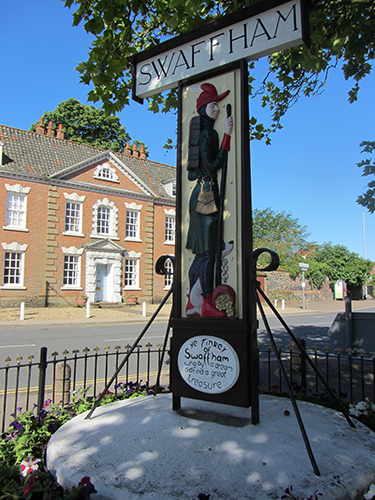 You won't see Swaffham unless you do a shorter mileage walk. This is a Georgian market town which still holds a vibrant market on Saturdays. The market square is surrounded by Georgian houses.
You will see a large turbine with a viewing platform in the distance as you bypass the town.

CASTLE ACRE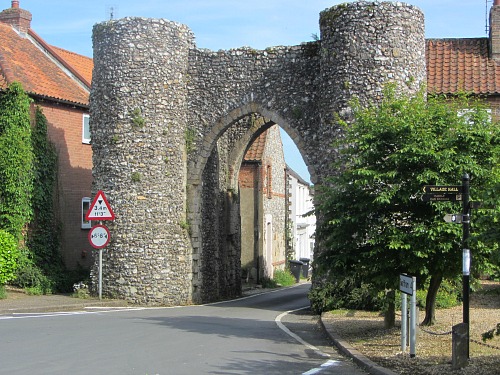 This is probably one of the prettiest villages you'll walk through full of flint stone cottages. As you approach Castle Acre you'll see the impressive ruins of the Priory. There are also Castle ruins in the village along with a significant Bailey Gate.
You'll be staying the night in the pub in the centre of the village so you will have time to wander around the village.

GREAT MASSINGHAM
You may or may not visit Gt Massingham, again depending on your mileage. This is another pretty village with two duck ponds, a community pub, church, and a shop and tea room.

SEDGEFORD
Well known for its archaeological dig to the south of the village and is now an ongoing project that is open every year to archaeological enthusiasts.
There is one pub here which is where you'll be staying the night.
The trail takes you past Magazine Cottage which was built in the 17th century and was used as a building to store gunpowder. This is now a holiday house, but you will see this just as you walk out of Sedgeford.

RINGSTEAD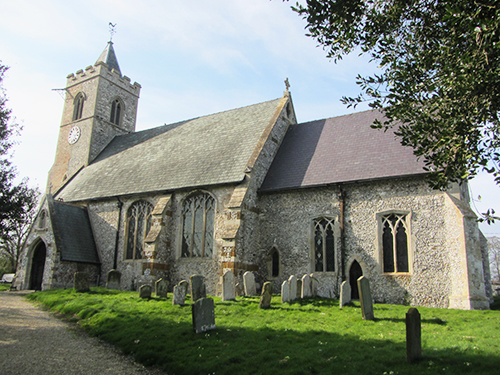 This is another pretty village where the stone changes to the wonderfully sandy coloured carrstone. There is also a picturesque church as you walk out of the village.
There is a pub and a village stores here. As you begin to walk away from the village you get your first view of the sea ahead of you.

HOLME
The Peddars Way skirts the village of Holme, but this is another flint stone village with a church and a pub. You will probably be walking right past the village and onto the sand dunes, heading west to Hunstanton to finish your walk, although the official end of the Peddars Way is at the sign post in the middle of the dunes as you walk over Hunstanton Golf Course.

---
As you will have seen, the Peddars Way route takes you through the Norfolk open countryside, woodland, Roman roads and ancient flint stone villages, each with their own unique character and history. You will also pass by a medieval Priory and Castle, churches, and other historic monuments such as Bronze Age tumuli.
You will also be staying in local pubs or B&B's and be able to savour local food and drink. 
If you are interested in walking this trail, head over to the Peddars Way page here where you can start the process of arranging your Norfolk walking holiday.
CONTACT DETAILS:
Suzy Watson
+44 (0)7765 668188
suzy@norfolkwalkingholidays.com
Feel free to contact me and we can discuss further